PCE + Spanish combo courses are perfect for those students who do not have a good level of Spanish and want to study in the university in Spain.
The course is divided in two parts: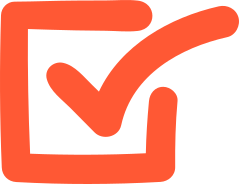 From September to December you will get Spanish classes of 20 hours per week.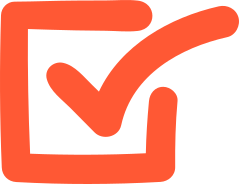 From January to May you will get classes to prepare the PCE. The schedule will depend on the subjects that you choose. See subjects. 
Hybrid classes
The classes will have on-site and on-line students at the same time. The session will be broadcasted through an artificial intelligence camera that turns distance classes into an authentic experience more real than ever. They will be rotating classes in order to allow all our students to attend from our academy if they want to. Here you will find more info.
Spanish classes
They are enjoyable and productive sessions based on the communicative method for you to achieve all the Spanish skills in a short time and be able to face the PCE successfully.
PCE classes
They are face-to-face sessions. We are deeply focused on passing the exams. We explain the theory until you understand everything and we are dedicated to resolving a large number of previous exams for you to feel prepared for the day of the test. You will also have the support of our virtual classroom from the beginning of the course.
WHAT SUBJECTS SHOULD I CHOOSE?
The PCE (Specific Competency Exams) are exams carried out by UNED. In order to take these exams, you have to choose among 4 to 6 subjects. We recommend you to choose 4 subjects. To choose correctly follow these steps:
Choose the university degree you want to take.
Look at the weighting chart and write down the subjects whose weight is 0.2
We recommend choosing at least 3 out of 4 of the subjects whose weight is 0.2.
If you have any questions contact us or visit frequently asked questions.
Spanish lessons timetable
Monday to Friday from 9:00 A.M. to 1.15P.M (with 15 minutes break)
From 01/09/22 to 23/12/22.
4 months of 4 hours a day and material included.
Spanish course price
The Spanish course includes the welcome catalogue with useful info for your staying in Valencia, the information about the classes (online or in-site), the access to our Virtual Classroom with interactive material, library service and tutoring service.
Subjects

h/month

Coste

(4 months)




SPANISH

80h

2.244€
Download the schedule for the PCE classes from January to May 2023.
Classes are hybrid in the afternoon in order to allow the attendace of the international students.
It is included four hours of review per week of the different subjects. Ask for the price without the review sessions (16h per week). 
Precios clases de PCE
Prices depend on the number of subjects you take. Prices include classes, material and administrative fees.
Subjects

h/mounth

Cost

(5 months)




1

20h

850€

2

40h

1.550€

3

60h

2.250€

4

80h

2.950€
Additional payment for
Prices do not include exam fees depending on UNEAssis (see fees
here
).
As a guideline, the taxes are around 215€.  
ONLINE BOOKING AND PAYMENT
To book online use the following form. You will have to pay a 100€ deposit for registration which will be discounted at the end of the course. If you still have any questions, please contact with us.
Keep learning from home
Available 24hrs a day!
The virtual classroom is a website in which you will find all the theory of the course, as well as explanatory videos, previous exams with keys and a variety of resources for you to continue learning from home. It also has a forum for questions so that you can be in contact with your teacher.
FREQUENTLY ASKED QUESTIONS
Test your level. It's free and there is no obligation.
Contact us with any questions you may have either by phone, email or by filling out the contact form. If you want, you can even come and visit us.
Find us
Gran Vía Fernando el Católico, 23. 46008. Valencia
Contact
info@academialallibreta.es
Call us
96 006 99 34 ó 666 875 860
Office hours
From Monday to Thursday from 9:00 AM to 01:00PM and from 4:00 PM to 08:00 PM. Friday only mornings.