PCE Frequently asked questions
What are the PCE? (Specific Competency Exams)
The PCE, or Specific Competence Tests (formerly known as UNED Entrance Exam "Selectividad" in Spanish), are exams that international students must take to gain access to universities in Spain. These tests assess the specific knowledge and skills required to pursue university studies in the country.
The structure of the exam varies depending on the university degree you wish to pursue and the city where you plan to study. On this page, you will find detailed information about the 4 existing modalities, which will help you better understand the specific requirements and expectations of each, making it easier for you to prepare for the PCE.
Who are these exams for?
The PCE (Pruebas de Competencias Específicas) are aimed at international students.
An international student refers to someone who has completed previous studies outside of Spain, regardless of their nationality. For example, a student born in Valencia who completed their high school or secondary education in the United States and wishes to return to Spain to attend university is considered an international student.
These tests are necessary for students who do not belong to the Spanish educational system and wish to access universities in Spain.
Are all international students admitted to Spanish Universities in the same way?
No, the process for accessing universities in Spain depends on the student's country of origin and their specific situation within the education system.
The university entrance exams for international students are categorized into two groups, each with its own set of tests:
Students who have completed studies equivalent to the Spanish high school diploma and come from education systems in the European Union, countries with which Spain maintains reciprocity agreements or access agreements. The list of European countries with access agreements can be found in this link. China also has a reciprocity agreement. This group includes students from the EU, China, and those who have completed the International Baccalaureate (IB).
Students who come from an education system whose foreign high school diploma is equivalent to the Spanish diploma.
If you have any doubts or want specific information for your country, you can consult the following simulator, which provides details by country.
What do I need to do if I am a student from a country within the European Union or that has an international agreement?
The countries with access agreements are those we mentioned before: EU students, Chinese students, and students who have completed the International Baccalaureate (IB) program.
First, you should contact the university where you wish to study to confirm that they use UNEDasiss Accreditation in their admissions criteria. We will explain what UNEDasiss is later on, but most universities generally accept it.
Once confirmed, you must have your high school grades validated. UNEDasiss is responsible for this process, and the maximum admission score is out of 10 points. If you are studying at our center, we will take care of this process for you.
Taking into account that Spanish universities weigh up to 14 points, it would be advisable to take the entrance examinations if they do not reach the minimum required.
What is the first thing you should do if you are not a student from one of the countries of the European Union or one that has an international agreement?
One of the mandatory procedures is the request for the HOMOLOGATION of your studies with the Spanish high school degree. This is done through the MINISTRY OF EDUCATION, CULTURE AND SPORTS. You may find information on this procedure at the following link: Homologación del Bachillerato.
Since the maximum you can get is a 6 out of 10, it is very important to do the PCE exams to be able to obtain up to 14 and compete equally with the rest of the candidates.
What do I have to do to enroll at university?
To enroll at the university one of the following requirements must be met:
Certification of the university entrance certificate, as a result of the validation of the student's bachillerato obtained in the country of origin.
Certification of the marks obtained in examinations of subjects of the Specific Competency Exams (PCE) carried out at the UNED.
Certification of qualifications obtained from external assessment tests carried out in the country of origin.
What is UNEDasiss Accreditation?
UNEDasiss Accreditation is a digital certificate that permits students to participate in the Spanish university admissions processes and that consists of the assessment of the academic transcripts obtained from the international education systems in a homogenous and regulated way. It also includes the scores from the Specific Competency Exams (PCE) taken at the UNED, as well as other services requested by the student.
You can request it yourself here, or we can handle the procedure for you, regardless of whether you are enrolled in our academy or not.
What are the PCE ?
UNED's Specific Competency Tests (PCE), are a set of exams that international students must take to access Spanish universities.
The PCE is divided into four categories: Science, Health Sciences, Arts and Humanities, and Social and Legal Sciences. Each category consists of several subjects that the student must take, and each subject has a specific exam format, which may include multiple-choice questions, essay questions, and/or practical exercises. Although you can request that the exam questions be written in English (in addition to Spanish), it is mandatory to answer the exam in Spanish.
Students can select a maximum of 6 subjects according to the ones that weight the most in the university they want to enter. The official recommendation is to choose a minimum of 4 subjects.
Where can I see exams models?
How is the university admission score calculated through the PCE exams?
You need to take this into account:
UNEDassis will give you a maximum score of 10 total points once you do the PCE exams or request UNEDassis accreditation*
Each university has its own weighting system, in some subjects you can get a higher score than others. Some are 0.2, others 0.1 and some do not grade directly. Here are the grades for the academic year 2019-2020. With this weighting system you can raise your grade to a maximum of 14 points.
We explain how:
The admission score from UNEDassis is obtained with:
60% – A maximum weighting of 60% from the scores obtained on their academic transcript.
40% – From the Specific Competency Exams (PCE taken at the UNED).
The formula to be applied is as follows:
Admission score = (0,2 x NMB + 4) + (0,1 x E1) + (0,1 x E2) + (0,1 x E3) + (0,1 x E4)
NMB= Mean grade from high school.
E= Mean score obtained in each Specific Competency Exam (PCE).
This formula will give us the total result over the 10 points indicated above.
To obtain a score with a maximum of 14 points you have to multiply the two subjects with the highest qualification which weigh 0.2 according to the Spanish university you want to access.
All subjects can score up to 0.2 according to what each university determines except the subjects of Spanish Language and History that are not weighted as specific subjects.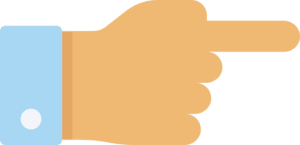 Click on the following article to find out how to calculate your score.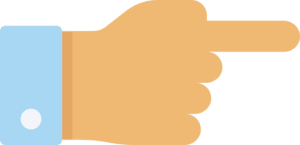 *Note that if you come from a high school in the EU, China, or have an International Baccalaureate (IB), you do not need to homologate your studies. You only need UNEDassis accreditation, which will give you a maximum score of 10 points. In this case, it is recommended to take 2 subjects that weigh 0.2 each to raise your score to 14 points.
When is the exam?
There are two calls each year. The first takes place during the months of May / June and the second in September.
The exact dates, the address of the examination centre and times will appear on the student's application receipt when the payment of the corresponding fees is made.
What level of Spanish is recommended?
According to the European Language Reference Framework a minimum level of Spanish B1 is required, according to the European Language Reference Framework, in order to be able to access the preparation of these tests. It is possible to take an intensive Spanish course before starting the university preparation course. It is important to keep in mind that both the preparation course and the university classes will be in Spanish.
What subjects should I take?
Keep in mind that to choose the subjects correctly, it is important to know in advance the degree program you want to pursue and the city where it is offered. You can find information on the different PCE categories on our PCE structure page.
This will depend on the degree you want to study and the university you want to attend. After that, you have to choose from an updated weighting table of subjects that weigh 0.2 (at least three subjects). Remember that it is recommended to choose at least 4 subjects.
If you have doubts do not worry, once you know which university you want to study in and what degree you want to do, we will help you to choose the recommended subjects to access your degree.
If I have to retake the PCE exams, will my previous score be saved?
If you have obtained UNEDassis accreditation, it will be saved, but the admission score will only take into account the scores from the PCE exams taken in the current year. If you want to improve your score, you will need to retake the exams.
Can I prepare for the PCE exams outside of Spain?
Yes, it is possible to prepare for the PCE exams for foreign students outside of Spain through online study programs, private lessons, or specialized academies that offer PCE preparation. Additionally, you can take the exams at test centers affiliated with UNED in various countries.
At our academy, we offer a comprehensive online program that you can follow in real-time or at your own pace. We also provide all the necessary support to answer your questions and assist you with any administrative procedures, such as opening UNEDasiss accreditation and registering for the exam.
You can find information about test centers available outside of Spain to take the PCE exams here.
It is not necessary to reside in Spain previously to prepare and take the PCE exams for foreign students. With the appropriate support and good preparation, you can achieve good results on the exam and gain access to a university degree program in Spain.
What administrative procedures do I need to carry out?
As a foreign student, you can access Spanish universities, but there are certain administrative procedures you need to complete. These procedures may vary depending on your country of origin and whether you have an access agreement or not. We recommend that you start as early as possible since some procedures can take a while. One of the procedures you need to do is to homologate your high school diploma if your country does not have an access agreement. Additionally, you must obtain a Foreigner Identification Number (NIE) and other permits such as the Certificate of Registration as an EU Citizen (or green card) if you plan to reside in Spain for more than 6 months, and a study visa if you are a non-EU citizen. It is also advisable to obtain a digital certificate, open a bank account, and obtain a Spanish phone number. At La llibreta, we can help you with the management of these procedures if needed.
In this post, we provide detailed information on all the processes you need to complete on your own
How can La Llibreta help me?
At La Llibreta, we specialize in preparing students for the Specific Competency Tests (PCE) and develop our materials specifically for these exams. In addition, we have a team of highly qualified teachers who are constantly updating their knowledge to ensure excellence in teaching and the highest quality preparation for our students.
We are passionate about what we do, and our goal is to help you achieve your academic goals by working together and focusing on your individual needs. We are constantly evolving and growing, always looking for new ways to improve our teaching methods and help you achieve your objectives.
At La Llibreta, we understand that each student is unique, and we have the ability to adapt to your needs to provide you with personalized and quality teaching. With our team of highly qualified teachers, you can be sure that you will receive the best preparation for the PCE exams and we will help you achieve the success you are looking for.
As a collaborating center of UNED, we can complete the UNEDasiss accreditation and exam registration process on your behalf. This way, you can save time and avoid complications in managing administrative procedures. We also provide you with all the necessary information and advice so that you can complete the procedures on your own, if you prefer. Ultimately, at La Llibreta, we are committed to the education of our students, and we strive every day to offer a complete and quality service.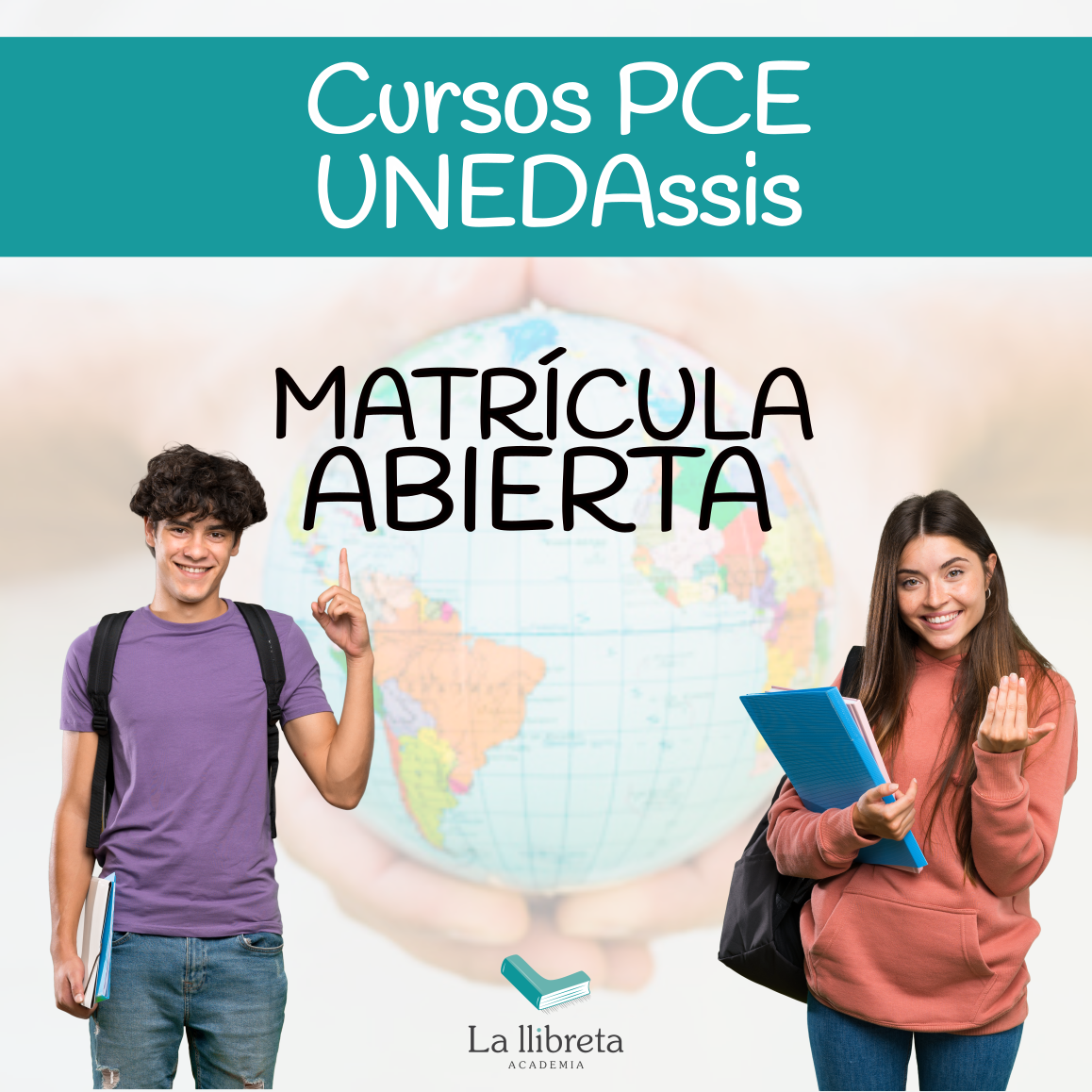 We tell you which subjects you should choose based on the career you want to study and the Spanish city where you are going to do so.