Our Story
Academia La Llibreta was born in 2015 thanks to Eli and Belén, two friends with a common passion: TEACHING. They want to guide you in your own learning, so that you can discover it, and internalise it. "We wanted to create a perfect environment where you can feel at ease and at home".
Our Llibreta follows another joint project, from which we learned a lot; from difficult moments and beautiful moments, from ideas, dreams and many hours of work. We are delighted to share our space with you, to learn and nourish ourselves together through the beautiful teaching-learning process. We are attentive, awake and continually educating ourselves.
Academia La Llibreta is not just the two of us. We are fortunate to have a fantastic network of collaborators and friends helping us and making it possible.
Give us a try – you won't be disappointed!
We are continually educating ourselves

100%

100%

We always do our best

100%

100%

We can adapt to your needs

100%

100%

We love what we do

100%

100%
La Llibreta is made up of a team of multidisciplinary professionals who want to listen to you and give you the best possible training. We love education and we are highly qualified. We are switched on, and always educating ourselves. We are a small family with a big heart. You will feel at home.
Management and Coordination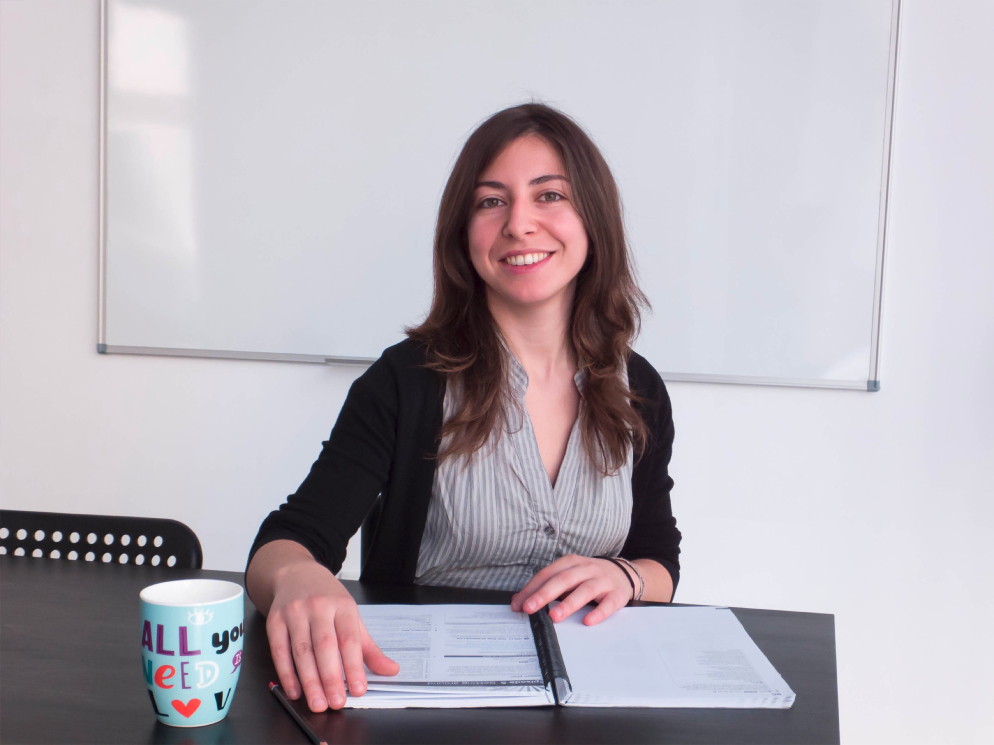 Elisa Arceri
English Teacher and Co-Director
I am passionate about my work. My main goal in the classroom is to create an environment of support and respect. I consider communication to be essential for good understanding between people. This, and my talent for encouraging and motivating students, will instill a love of the world of language.
I think every person has something to offer the world, and something to learn from it. I see teaching as a way to facilitate this exchange of knowledge.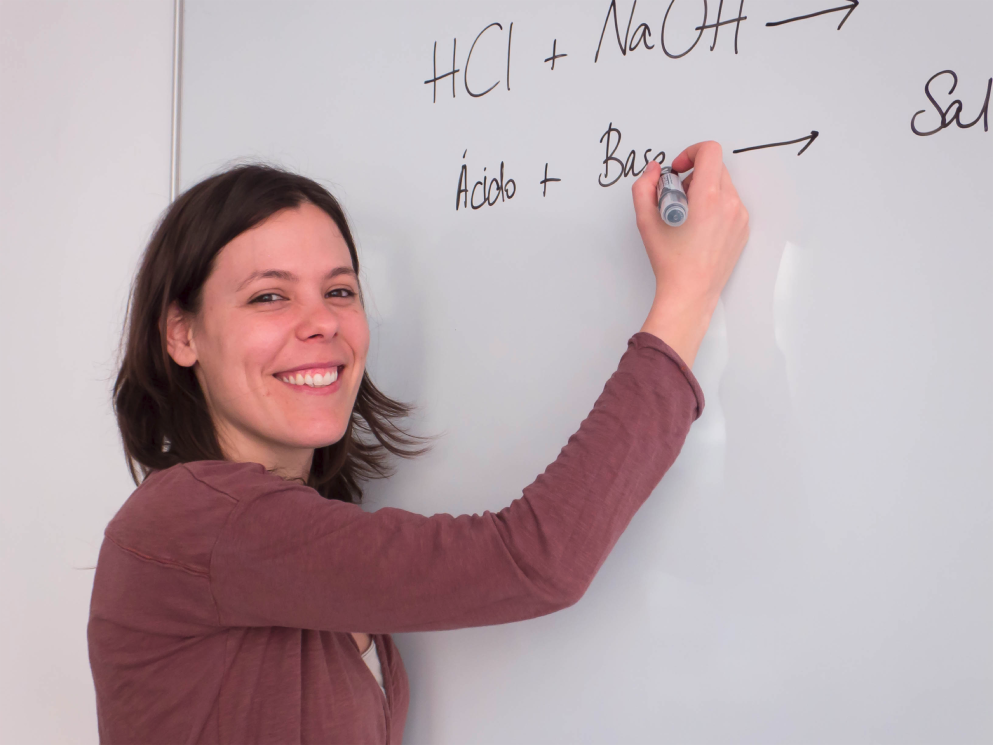 Belén Barona Matut
English Teacher and Co-Director
I am passionate about teaching. It allows me to grow personally while teaching others. My experience has shown me that we can all learn if we find the right motivation and the right guides.
I am at your side to motivate and guide you in your learning; to get to know you and help you gain autonomy and security, so you believe in yourself and can fly on your own.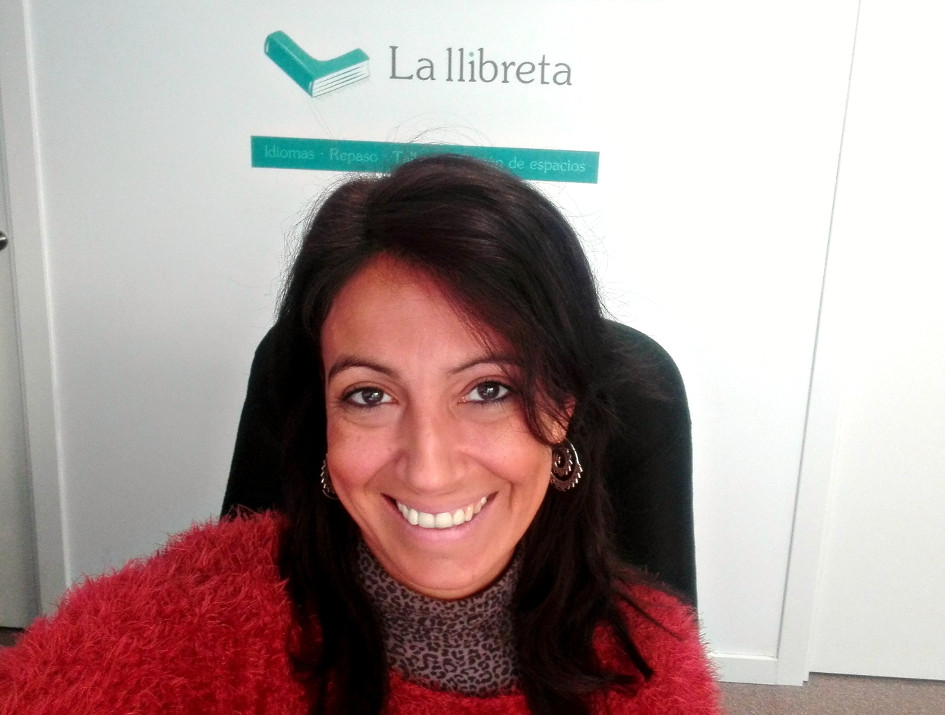 Isthar Saldaña Torío
Coordinator and Secretary
I'm Isthar, the person in charge of keeping you informed and making it as easy as possible for you to get what you need. Ask and I will do everything I can to give you not only an answer, but a solution to your problem. My experience in different sectors, as management and as administrative assistant, has allowed me to develop broad skills and to offer the best of myself, professionally and personally.
As my favourite saying goes, "Happiness is simply a question of attitude". I'll be waiting for you at La Llibreta with my best smile!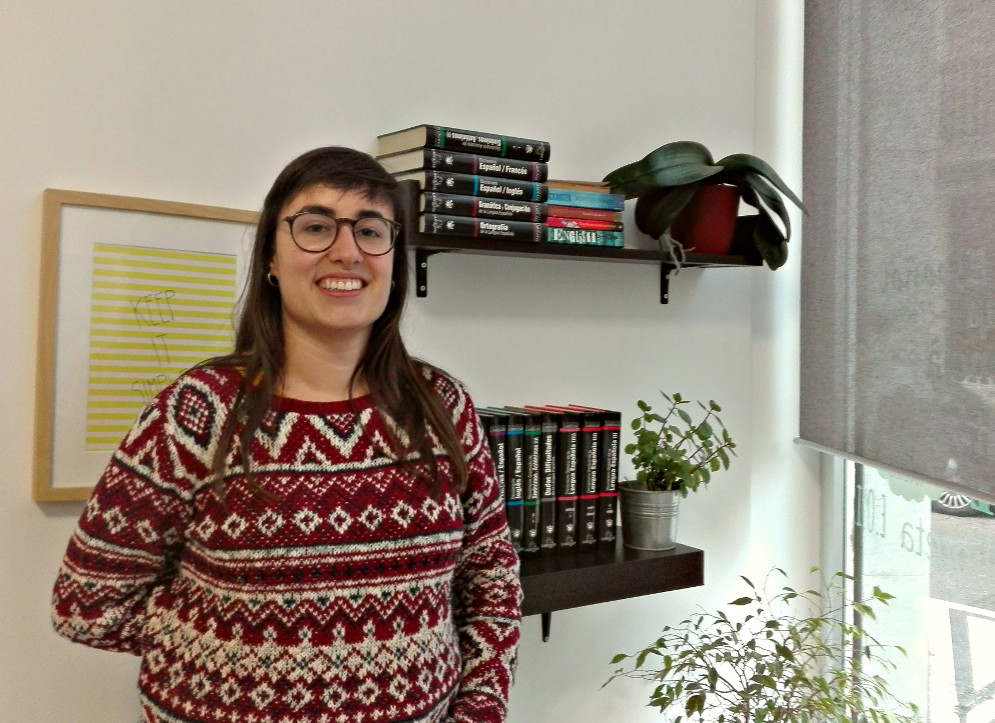 Martina Monllau i Queral
E/LE teacher
My name is Martina and I teach Spanish as a foreign language. I have a degree in Romanesque Philology and after living in Italy, where I worked as a Spanish teacher in a high school, I knew that teaching was my vocation. I have now specialised in the subject, but I continue studying to improve and innovate as a teacher. I am passionate about languages, but also about the history and culture of the cities I have lived in. These days I live in Valencia, a city I love. In my classes I try to get everyone to participate, enjoy themselves, learn and, above all, come out with a smile of satisfaction. I like to motivate and create a good atmosphere, because going to class should be like being with family.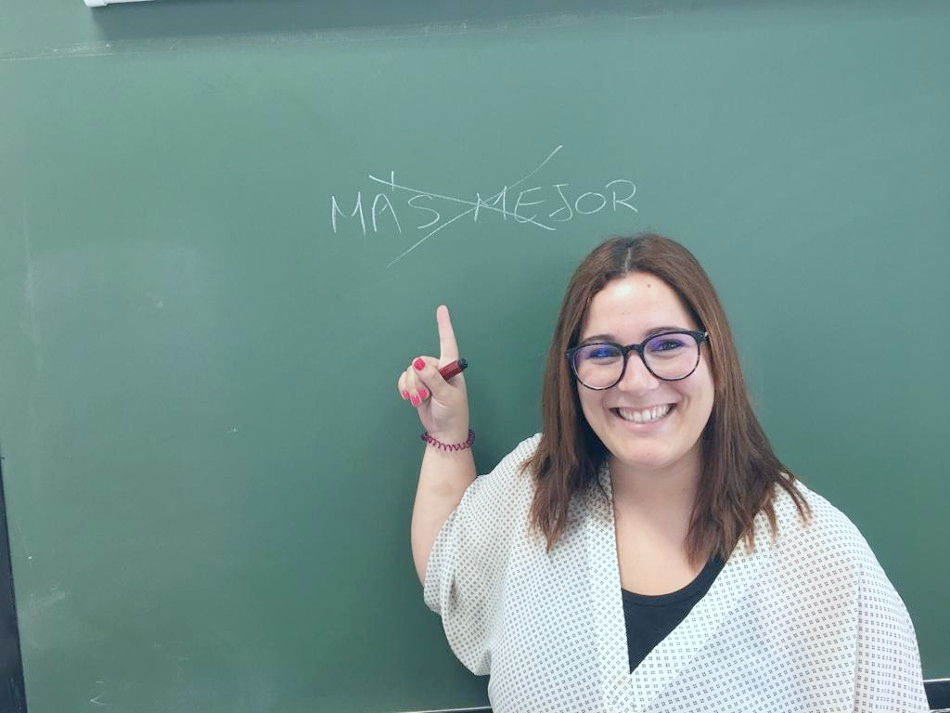 Bea Cristóbal
E/LE teacher
I first studied for a bachelor's degree in Advertising and Public Relations. Then, a master's degree in Teacher Training (in English) and another in Communication, since I have always enjoyed learning.
I took an E/LE course just before I went to live in Scotland, where my exciting adventure as a Spanish teacher began.
A vocational communicator, I feel passionate about transmitting what I'm teaching in a fun and enjoyable way. I like cinema, music, and most of all travelling.
I love working with people from different cultures and I think teaching people living in Spain is an amazing and satisfying challenge. I often believe they are the ones who teach me real life lessons.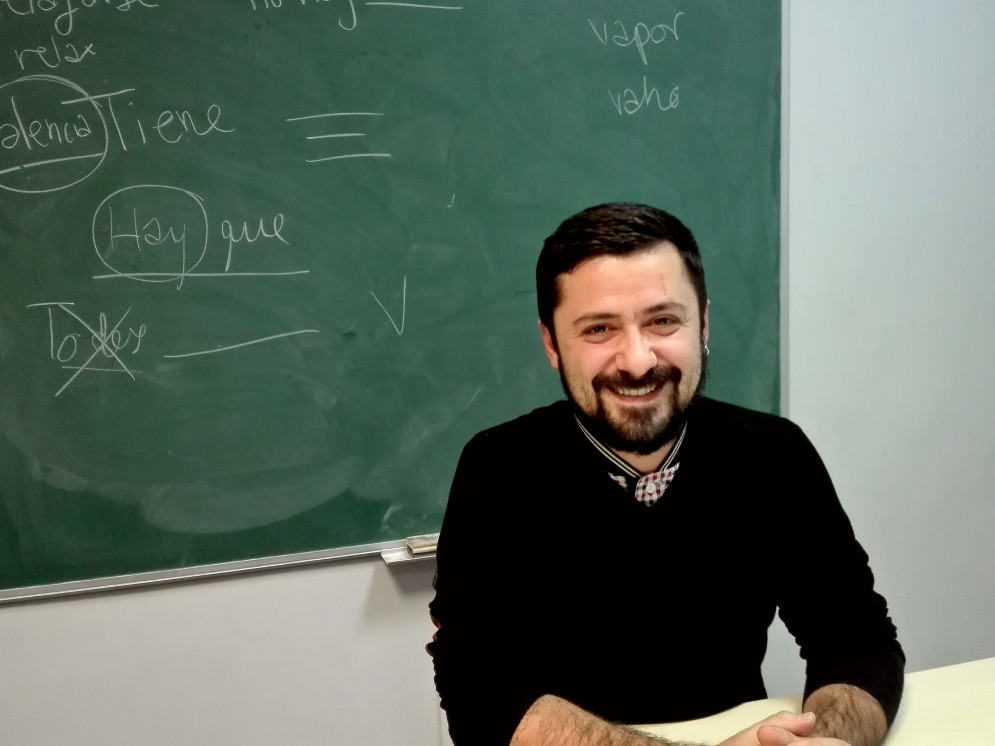 Moisés Gutiérrez
E/LE teacher
Ever since I started learning English in elementary school, I knew that languages were my thing. Later, I decided to study Slavic Philology because the more conventional languages didn't live up to my expectations. In the end I majored in Polish, which allowed me to live and work in Poland for seven years. There, I worked in a Spanish bilingual high school and thanks to that, I managed to develop my teaching skills, a vocation that I had wanted since I was in high school.
I am lucky to be able to teach my language and my culture. In my classes I enjoy talking about subjects ranging from the most interesting Spanish customs for foreigners, to the most intricate aspects of Spanish grammar. What I like most about my job is seeing students I have known from the beginning, being able to communicate perfectly, without any help, and the smiles that it puts on their faces.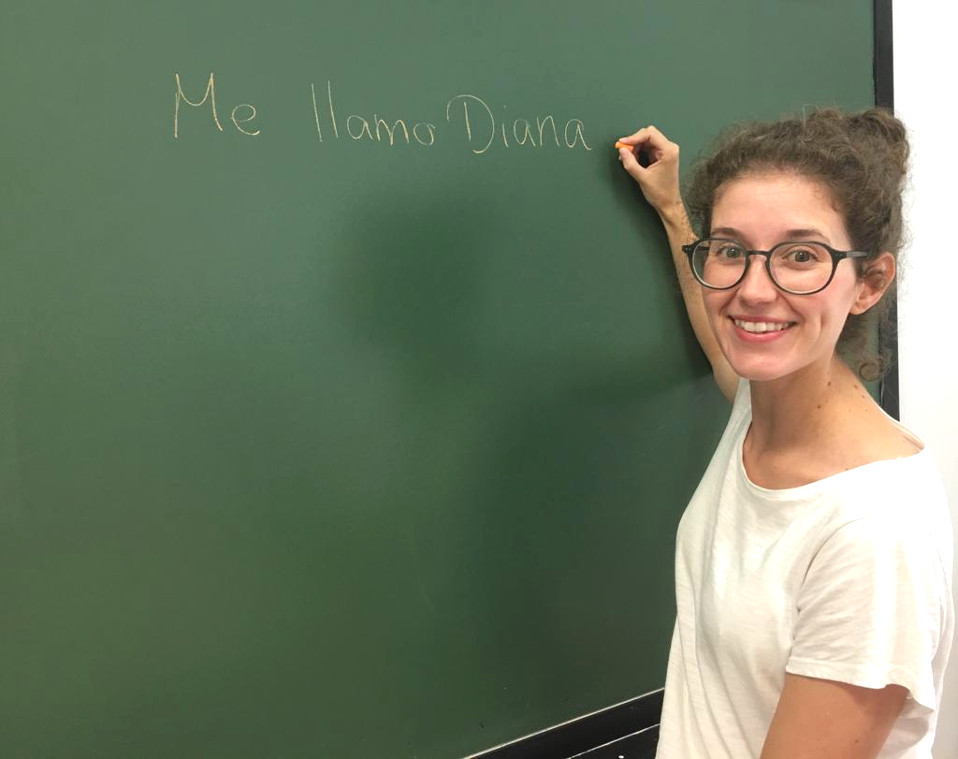 Diana Sanz
E/LE teacher
I'm Diana. I was born and raised in L'Horta Nord, but after finishing studying Hispanic Philology and training in E/LE, I headed out into the world in search of adventure, which I found! In Switzerland and Australia, I spent five years doing what I hoped to continue doing: teaching. There, I organised some literature workshops and taught Spanish to children, adolescents, adults and octogenarians. I'm now continuing my adventure in Valencia, where I just finished a master's degree in Education and where I work to give my students the tools they need for social integration. In my classes I use a lot of visual materials, games and music. Tolerance, socialisation and integration are essential values, and that is why I strongly believe in cooperative learning. In the classroom, everyone has something to contribute, regardless of their abilities or circumstances. Teaching Spanish makes me happy and I try to radiate that happiness to my students, from whom I never stop learning.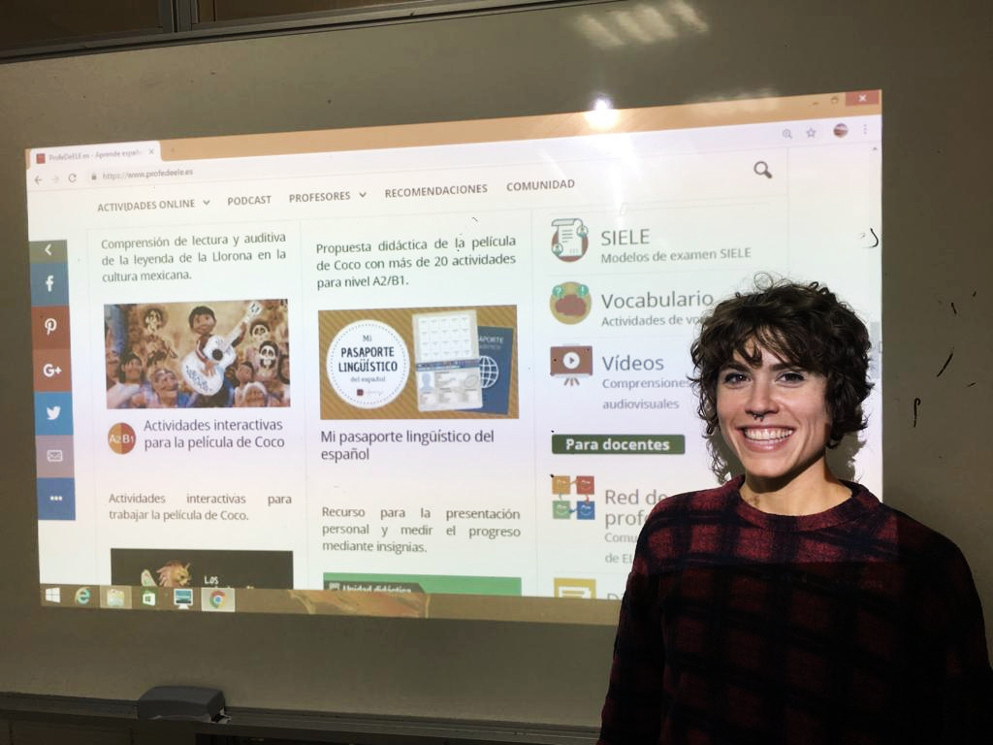 Ángela Bosch
E/LE and English teacher
My name is Angela and I'm from Sollana, a town near Valencia. I started studying Translation, although in the end I majored in English Studies and Italian. I have always been passionate about languages, especially English. That's why there was a time when I was going back and forth from place to place: working in Bristol (England), studying in Glasgow (Scotland) and living in the United States.
Since I finished my studies I have followed my passion to teach English. However, a while ago I was given the opportunity to work as a Spanish teacher for foreigners, and since then I have not stopped. For me, being able to teach my language and culture has been an adventure, especially because while teaching my students, I always learn from them too.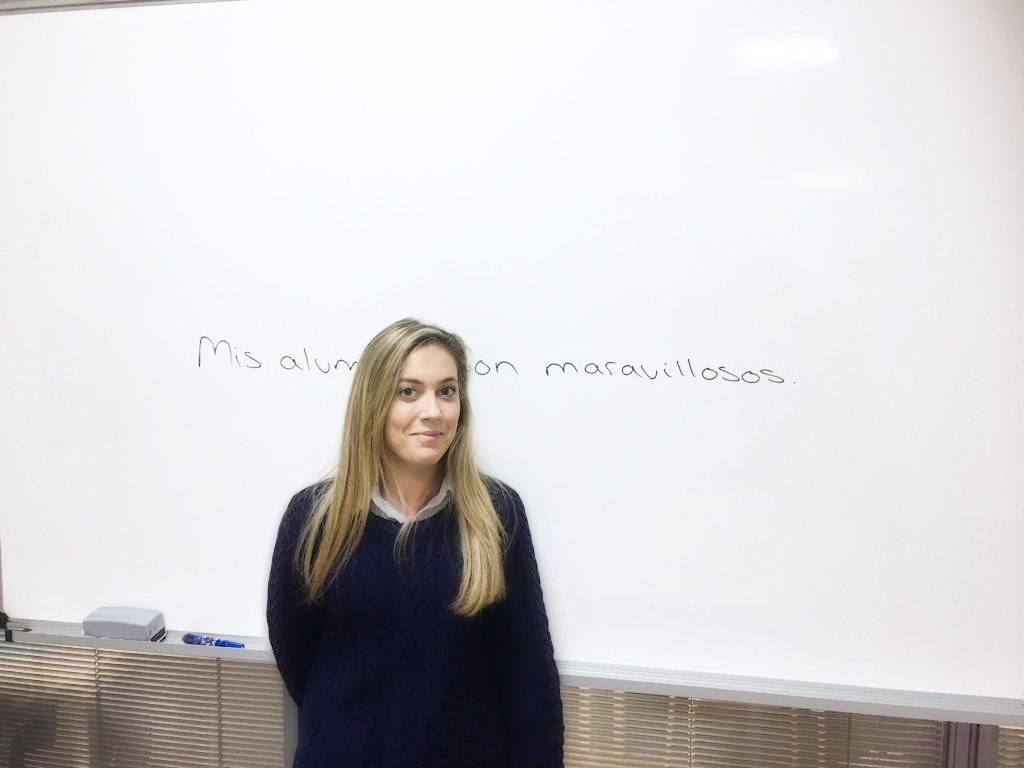 Fátima Casanova
E/LE teacher
My name is Fatima and I teach Spanish for beginners. I studied Hispanic Philology and Spanish for speakers of other languages. After studying different subjects related to teaching Spanish, I discovered my passion for teaching languages. Since then I have continued to educate myself in this subject.
My main goal in the classroom is to instill and share knowledge, experiences, customs and motivation with students. For this reason, my classes are communicative, playful and enjoyable.
One of the things I like most about my work is seeing the progress of my students throughout the course. It is a wonderful experience, being able to learn new ways of life, customs, traditions, and many other things, every day.
"A different language is a different vision of life" Federico Fellini.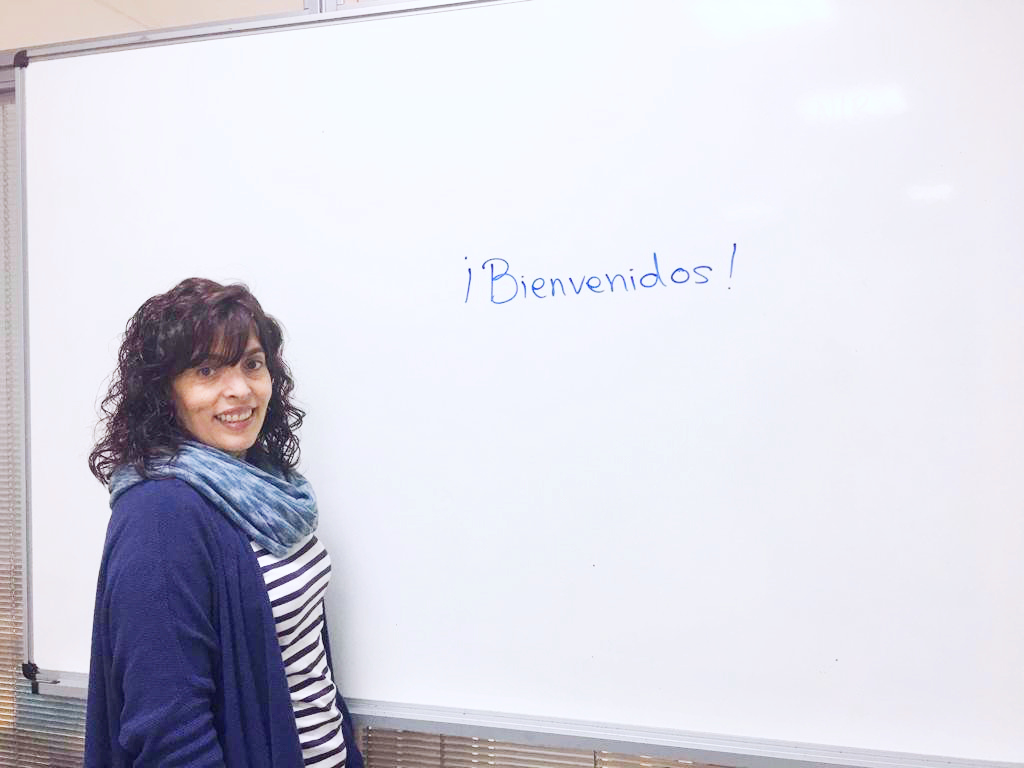 Laura Lozano
E/LE teacher
I was born in the city of Valladolid, and in 2018 I moved to Valencia, a city that I love because of its people, its climate, and its sun.
I have a degree in Hispanic Philology and since I finished my degree I have dedicated myself to what I am passionate about: teaching. I have taught Spanish at academies, Secondary School and university. I am now part of the ELE team, which I am delighted about. I hope to learn a lot and do my best, so that our students improve their Spanish, day by day.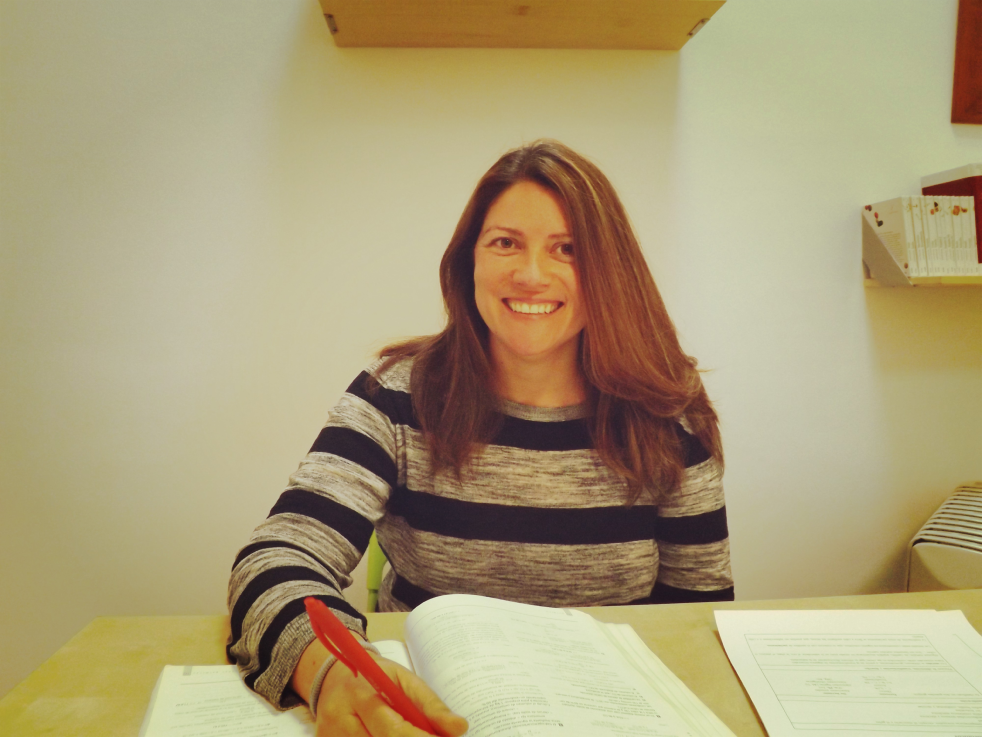 Elena Bellver Sanchis
Maths Teacher
I actually started teaching by chance, as a way to pay my bills while studying Chemical Engineering, and this experience became a necessity. That is why, although I have worked in other fields, I have always managed to combine any other job I had with teaching.
I enjoy guiding and encouraging those who want to learn, excel and educate. My greatest motivation is the good results achieved by my students. That is the best reward a teacher could wish for.
With more than 15 years' experience teaching mathematics, physics and chemistry (privately and in various study centers), I want to help you and motivate you to achieve your goals.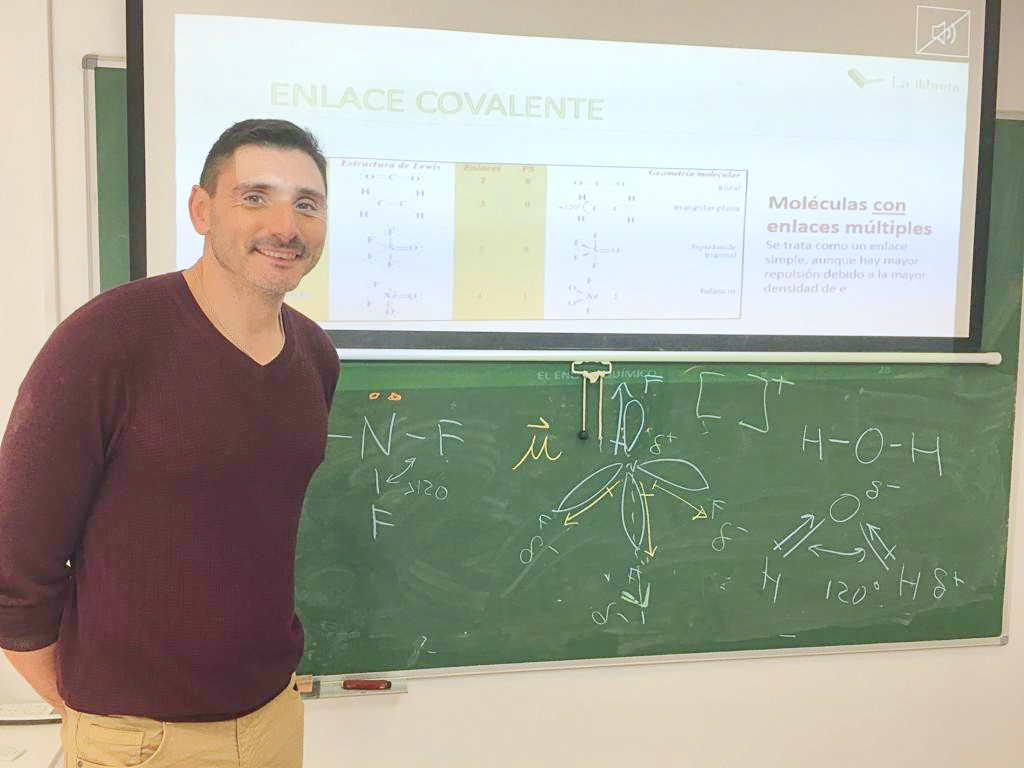 Jose Alonso
Biology and Chemistry Teacher
From a very young age I had a passion for science. In high school, I was lucky to have some teachers who encouraged me to study and I ended up making science my vocation, finally deciding to study Biology. I was always interested in teaching but it was only after working at the University of Rostock (Germany), that I realised what I really love. There, I had to plan the lessons, teach and evaluate students. In doing so I discovered the whole educational process.
What I like most about teaching is conveying my passion for science and showing my students that it is not difficult at all, it's just a matter of patience and dedication. I enjoy it when students are able to finally understand that difficult concept, problem or theory, or pass that impossible test. I use the teachers who made science my vocation as a reference for my own teaching, always innovating and using the most appropriate educational techniques.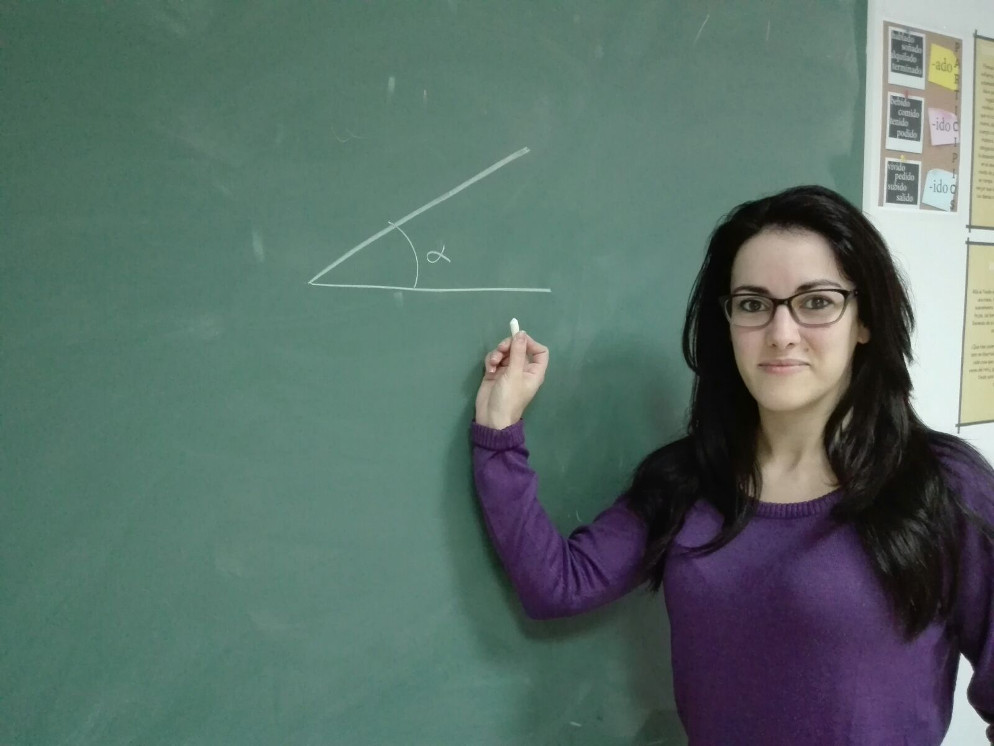 Rosa García Ferrando
Technical Drawing and Physics Teacher
I'm Rosa, from Valencia. Since childhood I have been passionate about technological sciences, hence why I studied Technical Engineering. When I was studying at university I started teaching to cover my expenses, and that's when I discovered my other great passion: teaching. I loved it so much that I decided to study to obtain a master's in Education and dedicate myself 100% to teaching. I am currently doing a PhD in Education.
I love studying and educating myself. I try to convey that passion for science and education to my students. I love to get deeply involved in the learning process of my students and tailor the classes to their needs in order to guide them, encourage them and awaken their passion for learning and science!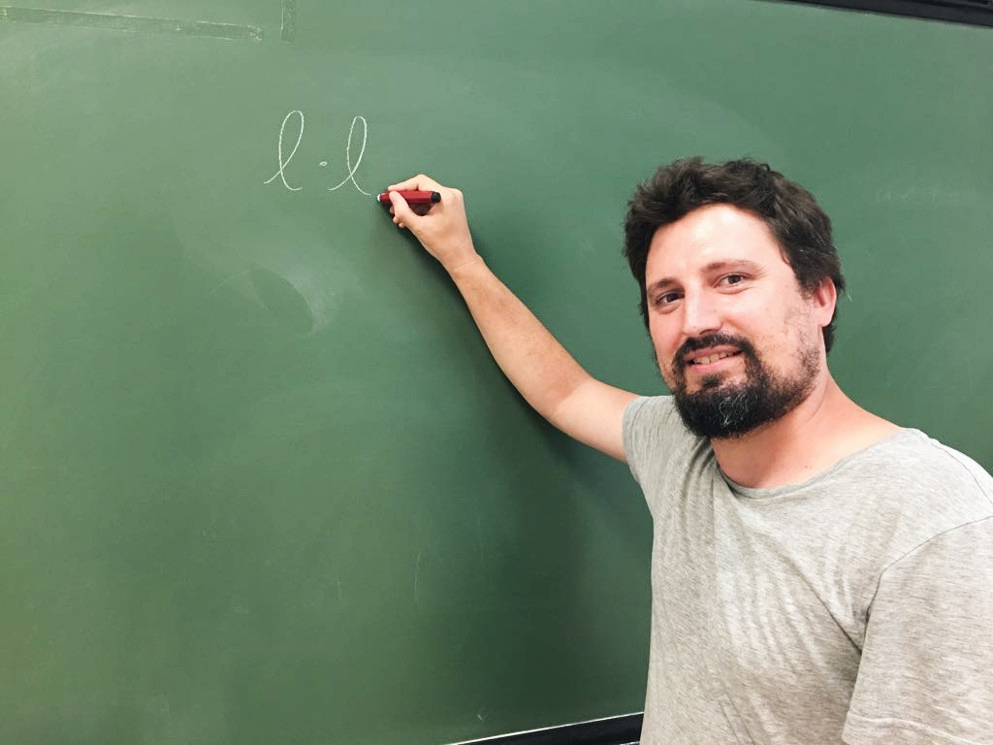 Pau Mata i Ortells
Geography Teacher
Nací en Vila-real, pero desde que empecé la carrera, ya hace bastantes años, vivo en València, ciudad de la cual me enamoré al instante. Me licencié en geografía e historia, porque siempre me ha apasionado el conocimiento de otras culturas y otras épocas. Más tarde, la vida me llevó a disfrutar de una maravillosa estancia de Erasmus en Lyon, donde, a parte de la experiencia vital, aprendí otras maneras de enfocar la enseñanza de la historia y la geografía.
En mis clases intento transmitir esta pasión por la historia y lo hago implicando a mis alumnos, porque no puedo entender esas clases en las que solamente habla el profesor y los alumnos callan y toman apuntes. Es bien sabido que de la historia se pueden extraer lecciones para el presente y la geografía en si misma también es una herramienta para formar una actitud crítica de los alumnos frente al mundo que nos rodea.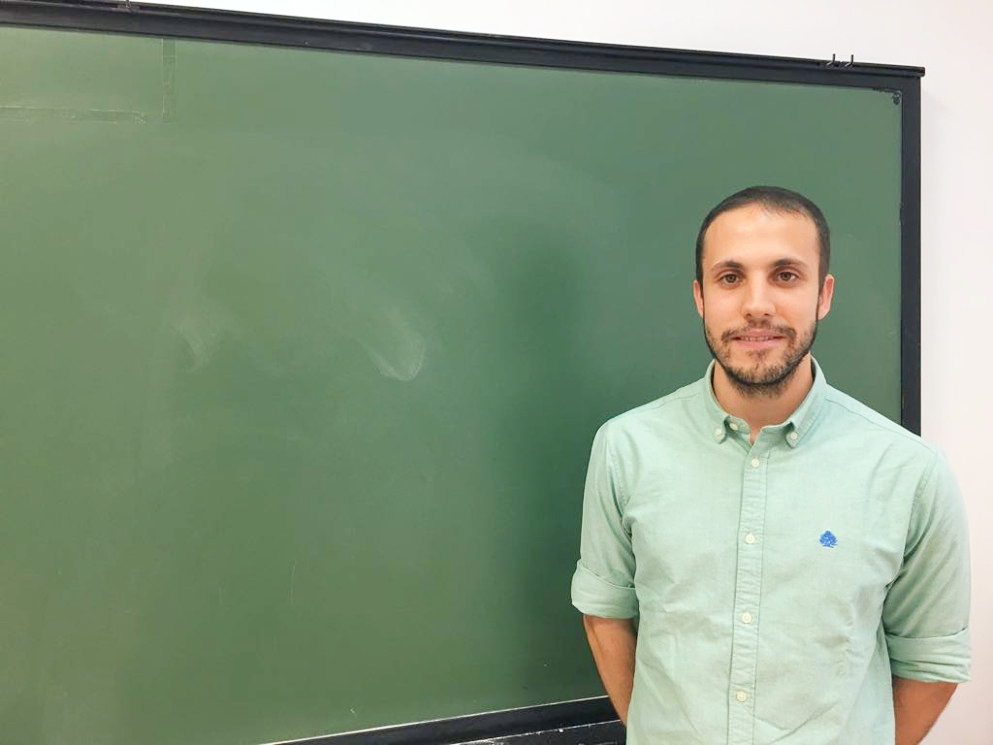 Ricardo Hernández
Spanish and Spanish Literature Teacher
Hello! I'm Ricardo, born and raised in the Camp del Túria. In Valencia, I obtained a degree in a subject I am passionate about: Spanish Philology. I love the language, the words, how they work, how they interrelate with each other, and how they shape people's way of being and their culture.
When I finished my studies, I decided to spend some time abroad teaching Spanish. When I saw how the students were learning, growing, and above all, enjoying themselves, it awakened in me a strong vocation for teaching.
Marina González
Art Teacher
From a very young age I knew I wanted to devote myself to education. First I studied Magisterium in Classical and Contemporary Dance and later, Fine Arts. I studied both degrees in Buenos Aires, Argentina, my home country.
Teaching is my vocation, my profession and my way of being in the world. My teaching methodology is mainly based on using a variety of strategies to reach each and every student. It is also very important to create and establish an effective bond between educators and students.
I think emotional education is fundamental to the integral development of all cognitive abilities.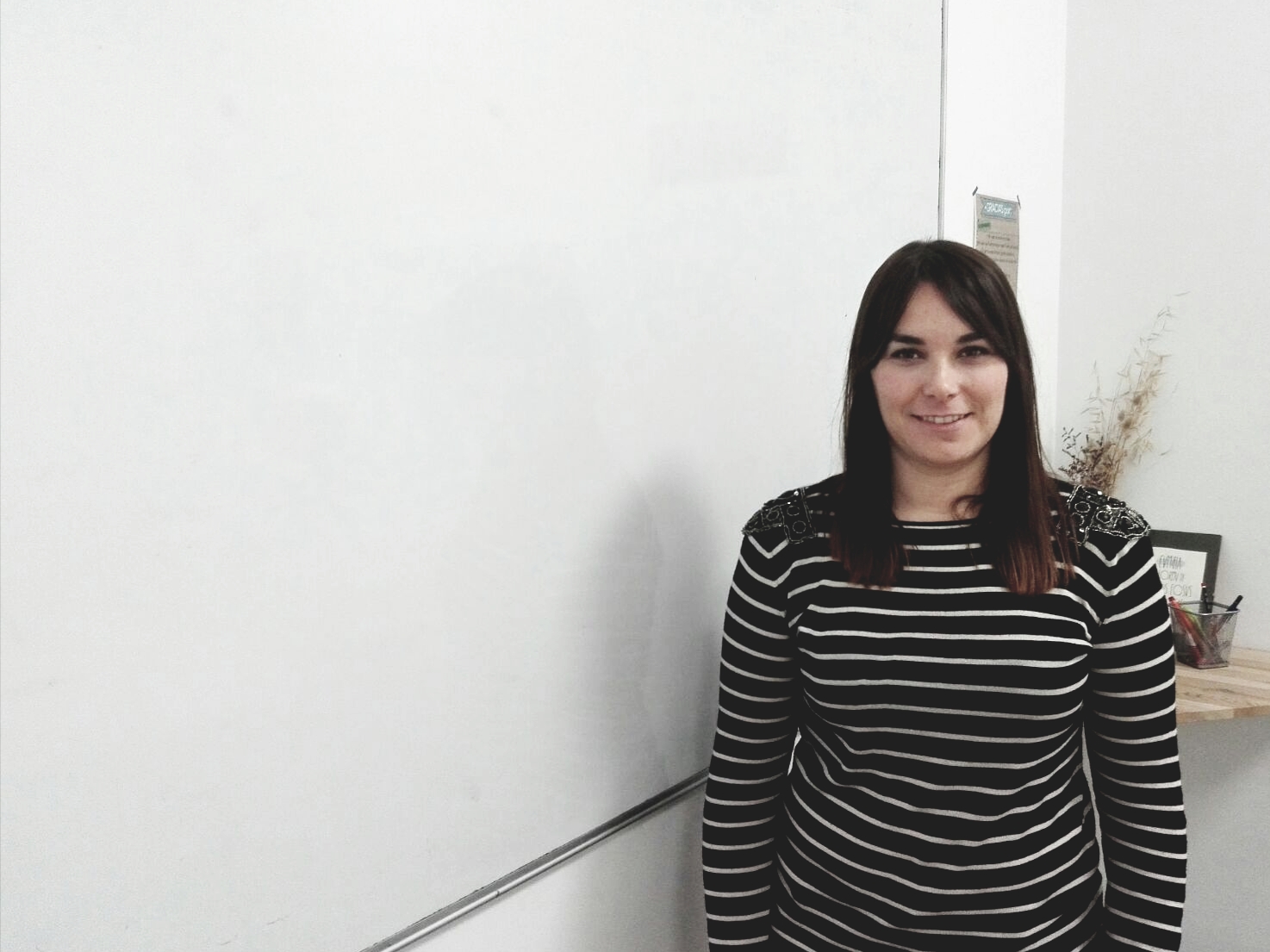 Arantxa Moral
Economics Teacher
When I started helping classmates in high school and college with some subjects, I could not imagine that years later I would work as a teacher and that it would be so rewarding.
What I feel most passionate about in my job is motivating students and seeing how they are able to overcome their difficulties. To hear them say that they finally understand a subject and have even grown to like it, is the best reward.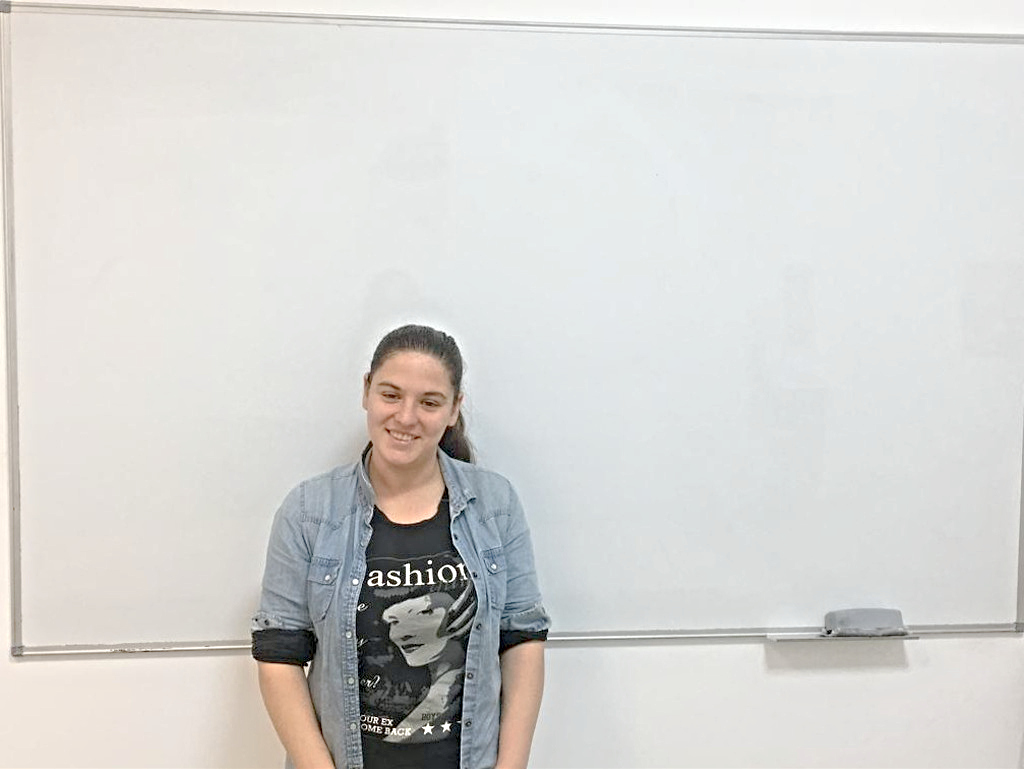 Neus Rambla
Latin Teacher
My name is Neus. Since I was very young, I have always liked classical mythology. My aunt used to tell me myths while teaching me to read and also, without realising it, she taught me real values.
I studied Classical Philology and a Certificate of Higher Education in Social Integration, which helped me discover my other great passion: the classroom and all that it involves. During the internship I saw that there are very bright people in a system that does not allow them to move forward, and that what they need is a push, or simply the words "you can do it".
I am a humanities teacher because it is what I can teach, but I am also a student of the individual greatness that each person has, when they are interested in learning new things. For me, education is a very powerful weapon that endures through time, and it is handed down from generation to generation, to foster the change that everyone needs.
Per aspera ad astra "through hardships to the stars".